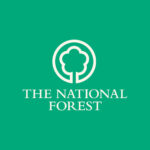 Richard Drakeley
Tourism Development Manager | The National Forest Company
Design Guide
Crown & Canopy have been working with the National Forest Company over the past twelve months to develop a new exemplar design guide for sustainable tourism accommodation in the National Forest. Edward and his team were easy to work with, asked some challenging questions, brought considerable expertise and a highly valued independent view to what was a complicated subject involving a myriad of stakeholders and interests. The experience was totally refreshing, thought-provoking and has resulted in the creation of an ambitious and far-reaching document, and a key component of our place-shaping and sustainable destination development growth plans.
Philip Niemand
Head of Commercial | National Trust South West
Glamping Manual
Business to Business relies on a professional, experienced and personal approach to succeed – and this is exactly the quality approach I got when dealing with Edward and the Crown & Canopy team. Edward took time to understand the context, deliverables and personal aims of what I was asking and he was flexible in his ability to respond to my financial constraints whilst ensuring that he still met the brief. I have high regard for the team's work ethic and I would definitely consider working with them again on future products.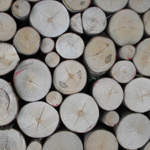 Peter Michael
Land Owner
Glamping Site Installation
Over the last two years, Edward has set up and managed my boutique campsite. In every detail he embraces a love of natural materials and indeed the preservation of the local wildlife whilst encouraging use for all. He is thorough and for him most things are possible. This is a reassuring quality for anyone looking for a consultant, as it certainly was for me.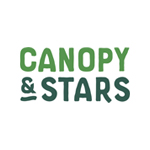 Tom Dixon
Co-founder & Director
Canopy & Stars
Crown & Canopy are brilliant to work with. They have a great mix of skills, experience and qualities; a lovely blend of being professional, commercial, reliable and logical, yet also importantly for us, they are also open-minded, creative and collaborative. They also just like to get stuff done with a can do positive approach. They really get the spirit of what we want to create and champion within Canopy & Stars; a life more wild. We feel very aligned in terms of our values, purpose and how we like to work.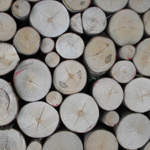 Suzanna Hayes
Land Owner
Treehouse And Cabin Project
I first came across Ed of Crown & Canopy giving a great seminar at the Farm Innovation Show at the NEC in November 2017. What immediately struck me was both Ed's dedication to his craft but his overall knowledge of all things hospitality plus he's just a really great guy, very approachable and easy to work with full of great ideas. I approached Ed straight away to work with me on a treehouse and cabin project in Surrey and we are still working together on this project alongside planners and the local authority. I also appointed Ed to help me secure a grant for another holiday project I was working on and without Ed, I don't think I would have received the tourism grant funding I did. He is now tendering for some of these building works to create a high end 2-bed holiday let accommodation and I look forward to continuing our partnership with Ed for the foreseeable future. I cannot recommend Ed and his team highly enough for any aspect of a tourism project regardless of what stage you get him involved at.
Learn more about the glamping consultancy services we offer.